Welcome to Shoot In China, your reliable partner for professional camera crew services in Shenzhen, one of China's most vibrant and innovative cities. We specialize in providing high-quality video production solutions tailored to meet the unique needs of your company or brand. With our experienced and skilled camera crew, we are committed to capturing visually compelling content that effectively communicates your message, enhances your brand image, and engages your target audience.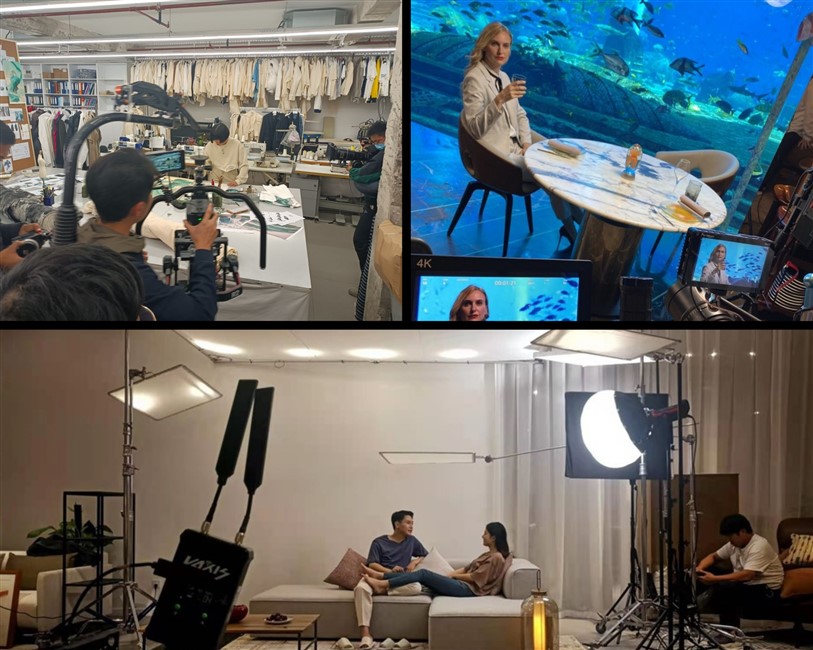 Expert Filming Services in Shenzhen

At Shoot In China, we understand the importance of visually captivating content in today's digital landscape. Our dedicated camera crew in Shenzhen brings a wealth of experience and technical expertise to ensure every frame tells a powerful story. Whether you require corporate videos, promotional films, product showcases, or testimonials, our team is equipped to handle a wide range of filming projects with professionalism and precision.
Tailored Solutions for Your Brand
We believe in a collaborative approach, working closely with you to understand your brand's unique requirements and objectives. Our Shenzhen camera crew is committed to delivering customized solutions that align with your brand identity and resonate with your target audience. From the initial concept and storyboard development to the final editing and post-production, we strive to create visually stunning content that captures the essence of your brand and effectively conveys your message.
Highly Skilled and Professional Crew
Our camera crew in Shenzhen consists of highly skilled professionals who have extensive experience in the industry. They possess a deep understanding of the latest filming techniques, equipment, and industry trends, ensuring that your project is executed with the utmost professionalism and visual excellence. From camera operators and cinematographers to sound technicians and lighting experts, our crew is dedicated to delivering outstanding results that exceed your expectations.
Flexible and Efficient Production Process
We understand the importance of meeting deadlines and delivering projects on time. Our Shenzhen camera crew is known for their efficiency and adaptability, ensuring a smooth and streamlined production process. Whether you need us for a single-day shoot or a long-term project, we have the flexibility to accommodate your schedule and deliver exceptional results within your desired timeline.
Nationwide Coverage and Beyond
While our camera crew is based in Shenzhen, our services extend far beyond the city's borders. With our extensive network and partnerships across China, we have the capability to cover major cities nationwide, including Beijing, Shanghai, Guangzhou, and more. Wherever your filming needs take you, we are ready to provide our expertise and support to ensure the success of your project.
Contact Us Today
If you are looking for a professional camera crew in Shenzhen to bring your brand's visual content to life, contact Shoot In China today. Our team is ready to discuss your project requirements, offer creative solutions, and embark on a collaborative journey to create visually compelling videos that resonate with your audience and elevate your brand.