Hangzhou Film Equipment Rental is a division of Shoot In China, a company with over 10 years of experience in video production and filming support. Based in Shanghai since 2012, our bilingual English-Chinese team has helped numerous clients, including Fortune 500 companies, media organizations, sports events, and international brands, produce their content in China. We serve Hangzhou and other major nearby cities, such as Ningbo, Huzhou, and Jiaxing.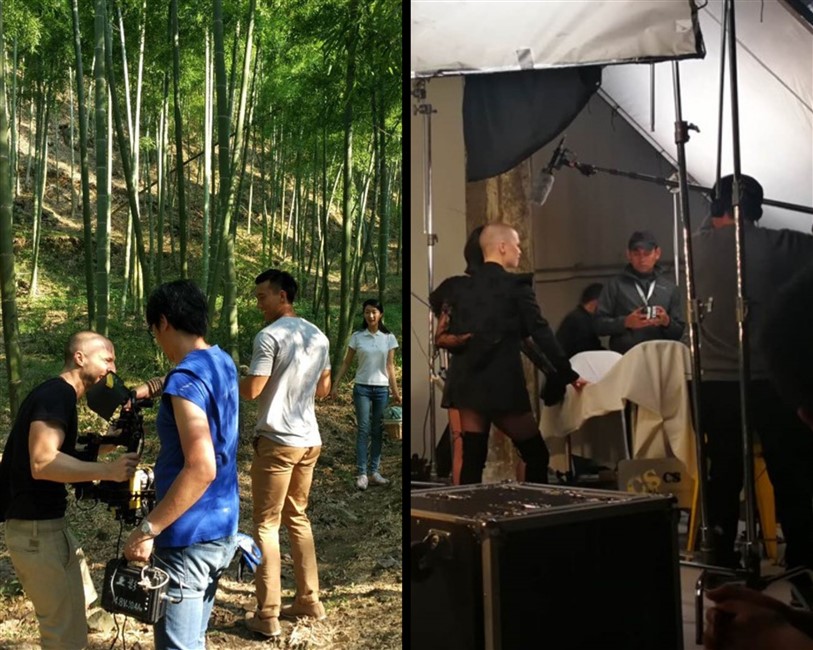 **Our Comprehensive Offerings**
As a leading Hangzhou film equipment rental provider, we deliver a wide range of services, including camera rental, lens rental, lighting, grip, motion pictures, drone, live broadcasting, and TV production equipment.
**Camera and Lens Rental**
Our camera inventory boasts top brands like Arri, Sony, Canon, Blackmagic, and DJI. Our diverse lens selection features Arri Lens, Cooke, Angenieux, Sony Lens, Canon Lens, Zeiss, and Leica, catering to various production needs and budgets.
**Lighting and Grip Solutions**
We supply lighting kit choices from basic setups to advanced configurations, with brands such as Arri, KinoFlo, Dedolight, and Aputure. Additionally, we offer grip equipment like C-stands, heavy-duty stands, combo stands, and more.
**Drone and Live Broadcasting Services**
Elevate your production with our drone rental offerings, showcasing DJI models like Inspire, X5, X7 RAW, Mavic 2 Pro, and Phantom 4PRO. Our live broadcasting solutions include Panasonic AV-HS410, Sony MCX-500 Switch, SDI/HDMI/DVI converters, and AJA recorders.
Premium Cameras and Lenses for Your Hangzhou Production
In addition to Hangzhou, we serve other cities in Eastern China, such as Ningbo, Huzhou, Jiaxing, Shaoxing, and Wenzhou. We can also accommodate projects in neighboring provinces and across China.
Comprehensive Hangzhou Film Equipment Rental Services
With Hangzhou Film Equipment Rental, you can anticipate a seamless production experience, thanks to our skilled bilingual team and extensive equipment inventory. Whether you're shooting a commercial, documentary, or feature film, we have the equipment and know-how to help you achieve your vision. Contact us today to discuss your project and learn how we can support your production in Hangzhou and beyond.