Looking for fixer in China? In the realm of video production and filming support, Shoot In China has proudly amassed over a decade of experience. Since 2012, we have been based in Shanghai, and our expertise is at your service.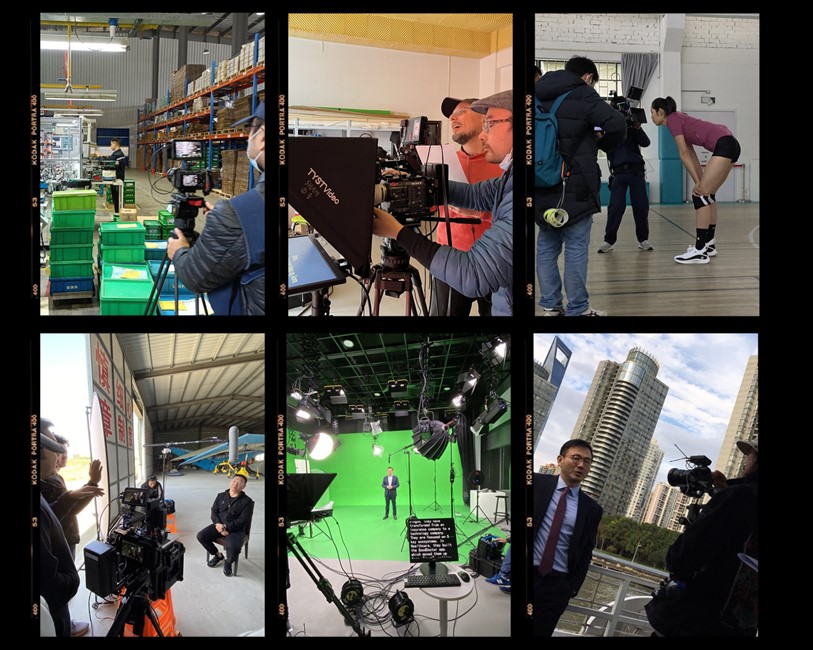 A Decade of Expertise: For more than a decade, Shoot In China has been synonymous with excellence in video production and filming support. Our experience forms the foundation of our success in the industry.
Guiding Productions Since 2012: Since 2012, we have been instrumental in aiding hundreds of clients with their filming projects in China. Our bilingual English-Chinese team stands ready to guide and support you throughout every phase of your production.
Empowering Industry Leaders: We have played a pivotal role in facilitating the creation of content in China for Fortune 500 companies, prestigious media organizations, sports events, and international brands. With a seasoned, bilingual English production team, we have been a driving force behind the realization of countless creative projects since 2012.
Your Reliable China Fixer: When you require professional assistance in China, look no further. As your dedicated China fixer, we provide services such as documentary fixer support, location management, content research, and more. Our bilingual expertise ensures that nothing is lost in translation, and your project runs seamlessly.
Production Support at Its Best: Shoot In China is not just a fixer service; we offer comprehensive production support. From pre-production and casting to the final edit, we're your partner in making it happen. We provide an array of services, from equipment rental to finding the perfect locations, ensuring your production is a success.
Across Chinese Cities: While we're based in Shanghai, our services are not confined to one location. We have a network that spans several key Chinese cities, allowing us to serve you efficiently wherever your project takes you.